learningCloud 5.24 - Integración con Microsoft Teams, certificados y nuevos informes.
Last modified:
---
11/01/2023
On January 11 we will deploy learningCloud 5.24, whose most important new features are:
Microsoft Teams integration
Now It is possible to assign an MS Teams chat room to a sprint training. In order to use this integration, the administrator must enable the integration with the customer's MS Teams account from the Netex learningCloud settings and enter the credentials of their MS Teams account. 
From this point on, the integration with MS Teams can be enabled in any new or existing training. A new chat room will be created in MS Teams at that point with the same name as the training and the enrolled users will be added as members of that chat room automatically. 
Please note that Microsoft limits MS Teams chat rooms to a maximum of 250 participants, so you will not be able to register more than 250 users for this call, nor will you be able to invite groups of students because there is a risk of exceeding this maximum established by Microsoft.

Certificates
We have added certificates as a method of accreditation. From this version, it is possible to assign a certificate template to a training. Once the user passes the training, they can download their personalised certificate with his/her name, the course name, etc from the Learning Records section. 
New fields in the progress report allow administrators to know which users have downloaded the certificate and when. At the moment 2 templates are available (English and Spanish) but it is possible to add new templates with new layouts. Contact your learning consultant if you need to create new templates for your employees.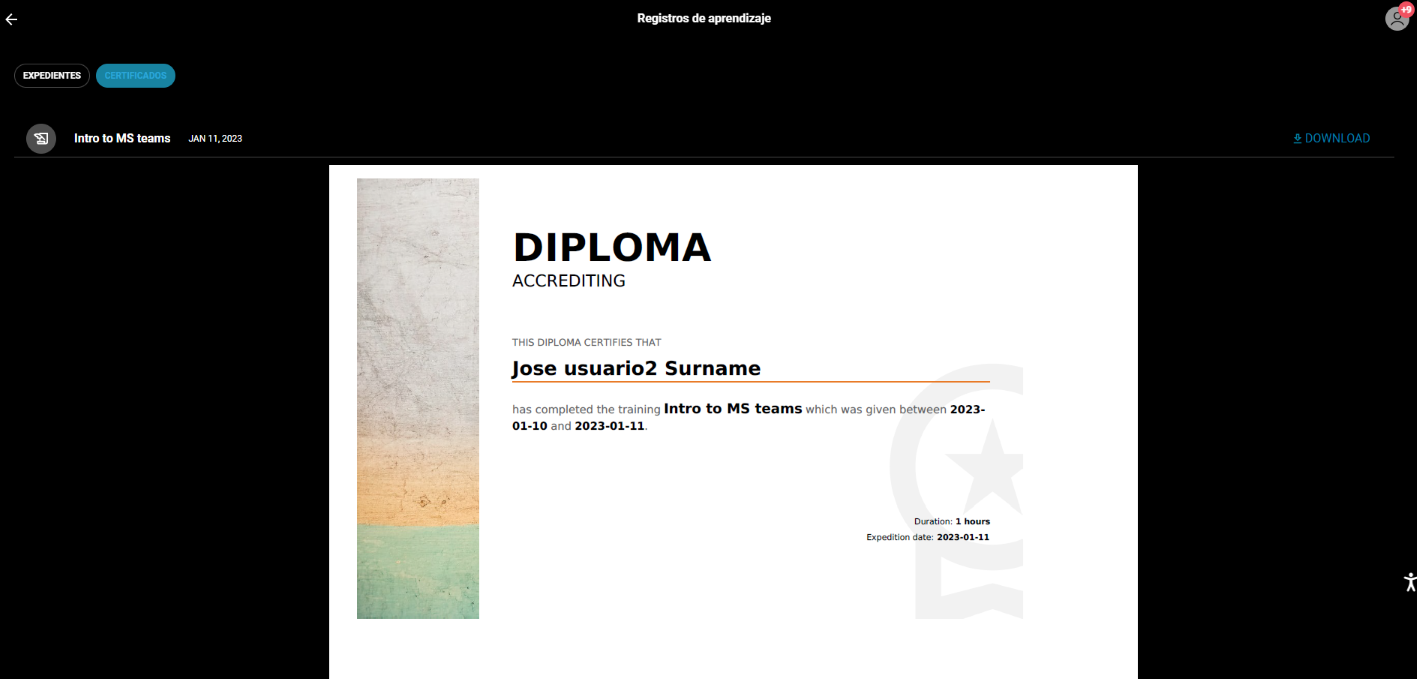 Reports
Surveys. You can now import a survey in xAPI format. By checking the satisfaction questionnaire option, a summary report of the survey will be available from the activity progress report.
Detailed response report. When importing a test in xAPI format. By ticking the option Record detailed response report, you will have available a report that will show you the answers of each user for each question of the test from the activity progress report.
Activity report and connections. Within the call progress report you will be able to access a new Connections Detail report that will show you information about when users have connected.