1/06/2019 Release 4.1.0
Last modified:
---
New feature: replacing sprint activities
From now on, on learningCloud the administrator will be able to change the xAPI content of an activity within an already published sprint. This will allow the administrator the ability to correct a particular content without having to duplicate the sprint.

It should be noted that this operation is very sensitive since if the structure of the content is changed, gamification and reporting can be irremediably affected. It is the administrator's responsibility to replace the content with responsibility.
Light / dark mode
From now on you can select between dark mode (default) and light mode (new mode) for your learningCloud platform. So that the student, when entering your portal, has a view adapted to the selected mode. 
This new mode affects the views for sprints, channels, badges and global leaderboard.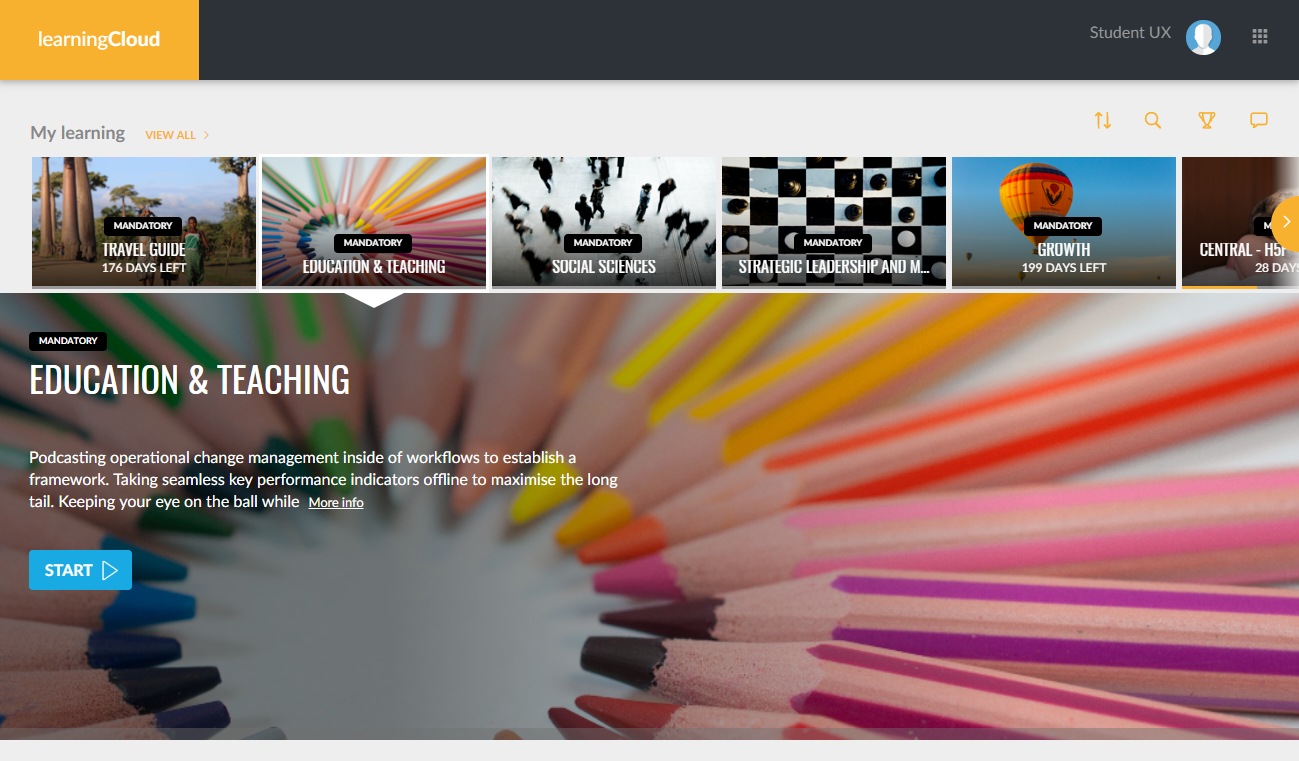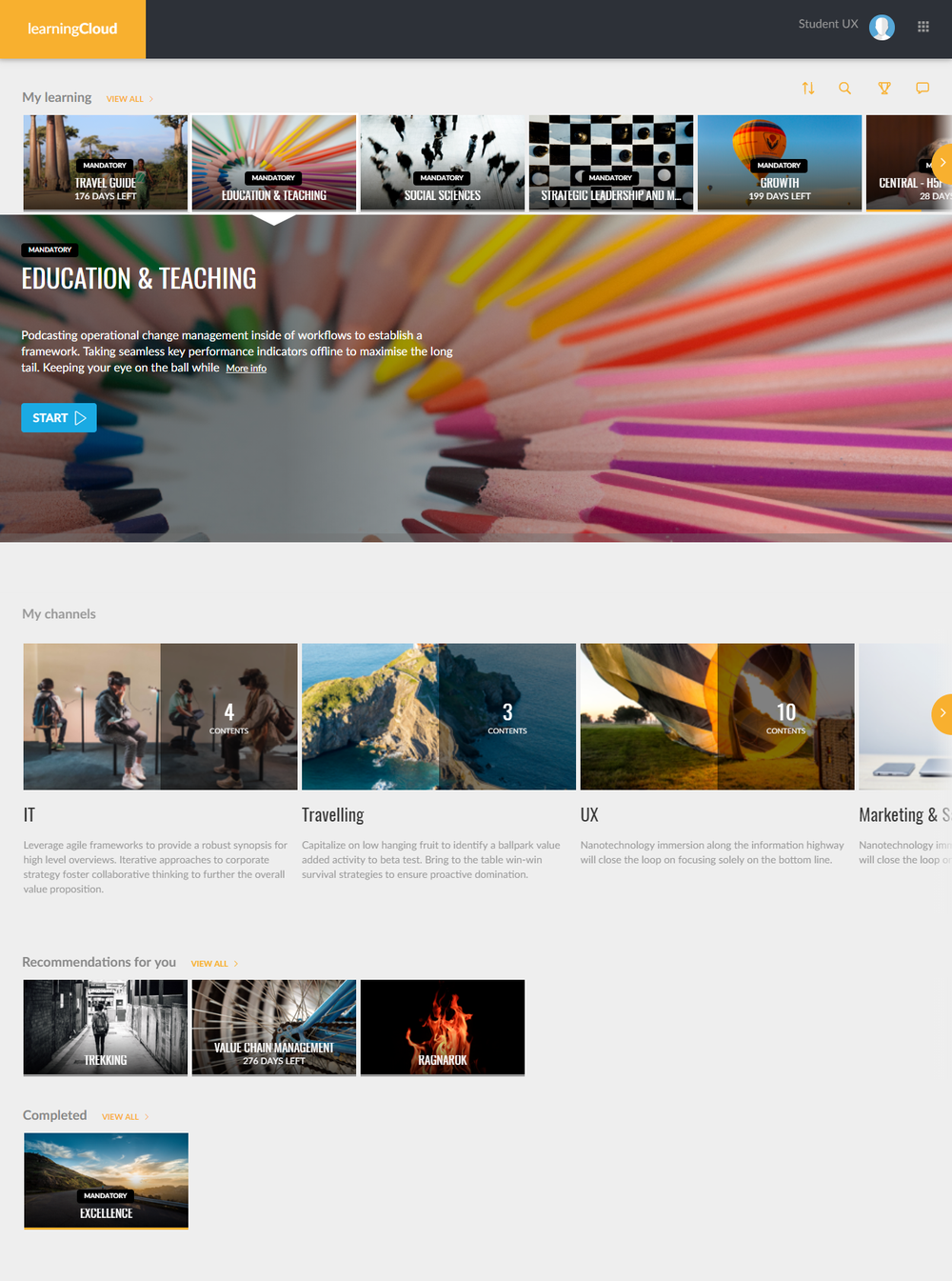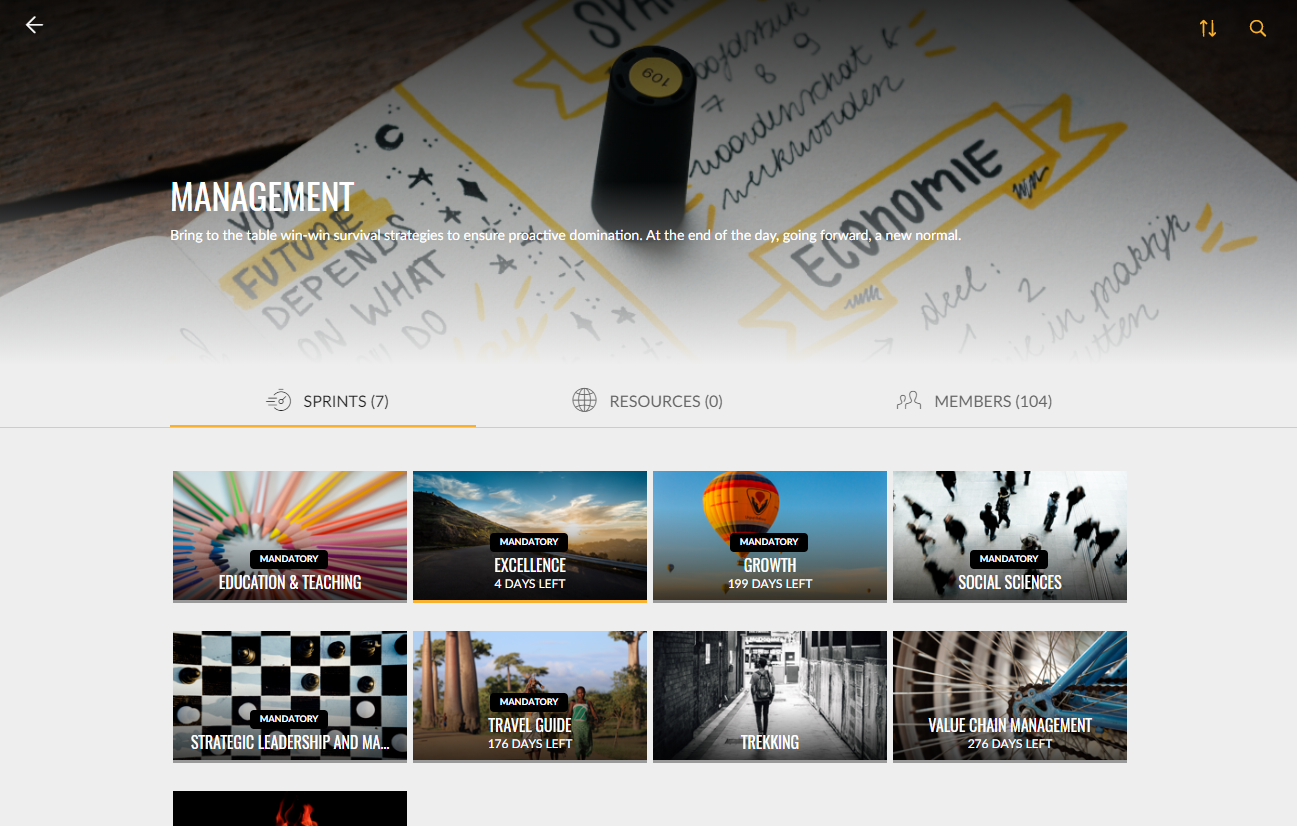 Updating H5P
We have updated learningCloud with the latest Wordpress and H5P libraries. Thanks to this update, all customers with H5P content on the platform will enjoy greater stability, security enhancements, visual improvements and so on.

This is why we want to notify all our customers of an important change that affects two types of activities within learningCloud:
Interactive videos
Interactive presentation
From now on, it will be necessary to add an interaction in both types of activities in order for the "complete activity" rule to be activated.

All those activities created to date in the platform, will still work as before, however this type of behavior applies when editing an existing activity or creating a new activity.
More information about this new requirement can be found on the official H5P website: