Opción "Ocultar" en el Menú de Edición de un sprint
I've toured the page:
learningCloud (Admin) - Sprint editing menu
But it doesn't mention what the Hide option is for in the editing menu of a sprint: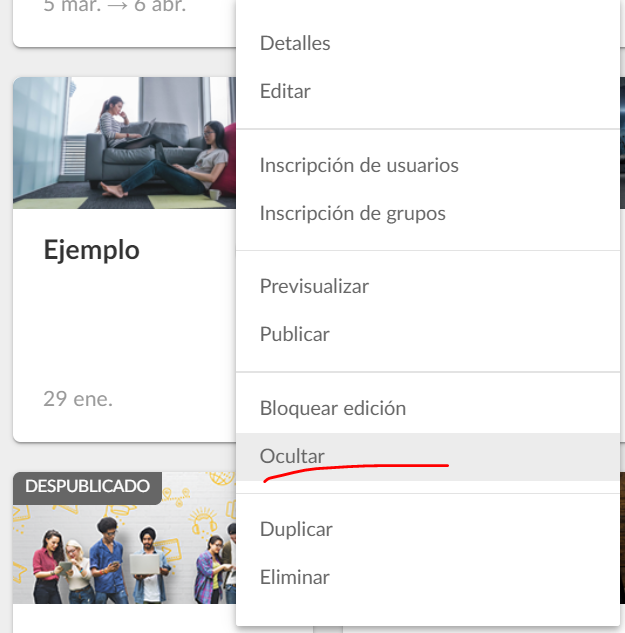 It is clear that this is an option that is only available while the sprint is in the "Created" or "Unpublished" state, but except for the visual indication that the sprint is hidden (one eye icon with diagonal above), its functionality is not clear.
The logical functionality that can be inferred is that a sprint, being hidden,would only be visible to the author who created the sprint, but when testing with other authors, they are able to see the sprint and edit it.
What is the functionality (in theory and practice) of this option?